Raydel's Ballet
This class is taught by: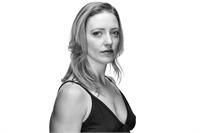 Majella was born in Belfast, Northern Ireland and came to the Los Angeles dance company DIAVOLO from New York where she was a teacher, choreographer and production manager for Sleepy Hollow Performing Arts. She also ran her own company called Dark Matter Dance that performed site-specific dance and character work at Horseman's Hollow, The New York Aquarium and outdoor festivals in upstate New York. Majella received a B.F.A. in Dance Performance from the SUNY Purchase Conservatory of Dance. Her movement background includes gymnastics, break dance, modern, ballet and physical theater.
Born in Pinar Del Rio, Cuba, Raydel began studying dance at the Professional School of Arts Raul Sanchez in his city of birth. He continued his training at the National School of Ballet (E.N.A.) in Havana, Cuba. Mr. Caceres continued his professional career with legendary Alicia Alonso's daughter Grand Maitre " Laura Alonso " at The Centro Pro Danza de Cuba.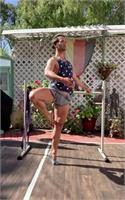 90 minute ballet class, with barre and floor work, taught by Raydel Careres, international guest artist with numerous ballet companies. All levels welcome!
Upcoming classes: