Pilates Classic Mat Class
This class is taught by: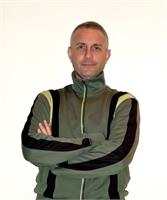 Eric D. Haun has been working as a Internationally Certified Pilates Instructor since 1999. During this time he has built up extensive physical knowledge through dance, fitness, and nutrition. If you need help with flexibility, circulation, posture, abdominal strength, or you suffer from back, neck or joint pain, contact him directly to help meet your fitness goals.
The goal of this class is to build to a strong traditional one hour mat workout that seamlessly transitions from one exercise into the next, and for each student to become aware of their individual strengths and weaknesses and how to find personal balance. This class sometimes uses props, breaks down exercises, or brings in new movements to keep the muscles and mind stimulated and engaged.
Upcoming classes: