Pilates Classic Mat Class
This class is taught by: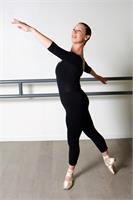 In 2002, Amanda earned her Pilates Teacher Certification from Perfectly Fit in La Canada, CA. She has been teaching continuously in Los Angeles ever since & uses that knowledge in her dance classes.Amanda studied Intercultural Choreography at UCLA. She has 20 years of Ballet experience, most recently studying with Edouard Kouzmitch in Los Angeles and Angel Corella in Spain. Additionally, she has trained in tap, Bharata Natyam, Korean Dance, Ba Gua Zhang Tai Chi and Ariel arts.That diversity of dance experience not only proved that Classical Ballet is her true passion, but that a strong Ballet technique creates a foundation which a dancer can utilize in any dance discipline.Above all else, Amanda believes Ballet should be a fun and rewarding addition to everyone's life.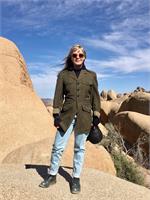 Stephanie Ellison started teaching Pilates in 2000, and was certified at Performing Arts Physical Therapy and The Pilates Studio of LA. She went on to train with Romana Kryzanowska, Joseph Pilates' protege, while working at Winsor Pilates. Exploring creative play as an exercise alternative led Stephanie to study circus arts and establish a Pilates studio at Bumbershoot Aerial Arts in St. Louis in 2009. While in St. Louis, she taught courses under the Dance Department at Washington University. Stephanie has worked in rehabilitation and has trained professional dancers, musicians and athletes, as well as those brand new to the Pilates Method. She has volunteered at The Boys and Girls Club and 826LA. Pilates & Arts has been her home-base studio in Los Angeles on and off since 2012.
The goal of this class is to build to a strong traditional one hour mat workout that seamlessly transitions from one exercise into the next, and for each student to become aware of their individual strengths and weaknesses and how to find personal balance. This class sometimes uses props, breaks down exercises, or brings in new movements to keep the muscles and mind stimulated and engaged.
Upcoming classes: