Modern Jazz Dance int/adv
This class is taught by: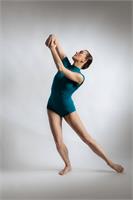 Originally from Versailles Cati grew up in southern France. She studied extensively with renowned teachers. She performed a wide range of the classical repertory before studying the Jose Limon and Martha Graham techniques of Modern and Contemporary dance in Paris. Cati has been a guest teacher at many famous schools, including: Stockholm Ballet Academy, Sweden; Tokyo Broadway Dance Center, Japan; Harmonique Dance Center, Paris, France; Ema Pulido Dance Center, Mexico City, Mexico; and the Festival of Dance, Perugia, Italy. Cati's love of dance and years of teaching experience make her an inspiring teacher and has established her as an inventive choreographer.
She performed 5 years in Paris in the renowned cabaret shows Alcazar de Paris and Le Paradis Latin. She performed and taught in Japan for a year. She moved to Los Angeles on a scholarship program at the EDGE Performing Arts Center and trained in the Aerial Arts. Her performed with Prince, Ricky Martin, Jay-Z and Tina Turner and in films – Ms Santa Claus and Cinderella choreographed by Rob Marshall, Three to Tango, Rock Star, Ocean's Eleven, Jag, The Shield and Kiss Kiss, Bang, Bang.
She's a choreographer with extensive credits. She has coached numerous well known actors, aerial artists and singers. She is the Producer, Creator and Director of the successful French-style cabaret L'effleur des Sens
This Modern class is for intermediate/ advance students. Based on strong classical Jose Limon and Martha Graham technique, teacher Cati-Jean has also been developing her own technique based on the 5 elements, connected to the balance, dynamic and priorities of dance. This technique welcomes the artist to find his/her unique vocabulary and to surpass himself/herself. Cati, also concentrates on developing "The actor" within the "Dancer" with a very organic and natural way, using "Stanislavski technique" Sense memory. Cati s passion and love for dance will let you emote, thrive and heal. Because "Life is Dance, and Dance is Life", call it Dance poetry...
Upcoming classes: