Esther Krimmel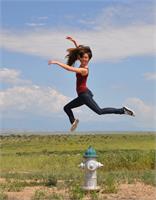 Esther Krimmel instructs the following:
A group reformer class with 3-6 students. Emphasis on working a bit slower than other mixed level classes, with attention to individual students needs for modification of movements. Good for beginners; those returning to exercise. There may be attention to rehabilitation if needed.




60 minute class interweaving gentle self-healing techniques with specific and focused classic Pilates core and alignment exercises to work deeply to build mind-body awareness and concentration. Pilates and therapeutic props incorporated to facilitate myofascial release and help students unwind tensions and stress.




All levels welcome. 55-60 minute Pilates workout. Most of the session devoted to work on the spring loaded Pilates machines, but may also include some matwork. This is a mindful full body workout that builds core strength, increases flexibility, improves balance, alignment and coordination. Maximum of 6 students taught by 1 instructor. Small classes allow us to provide individual attention and hands on guidance.




Group reformer for 3-6 participants. An intermediate to advanced class that generally includes the classical Pilates exercise regime and sequencing. Prior experience on the reformer and/or instructor's approval required to join this class.




Group reformer class that incorporates using the reformer jump board platform to do a cardio based workout ON the Pilates machine. The springs on the machine make jumping a lower-impact move than performing the same movements upright. Not recommended for those new to Pilates classes, during pregnancy, or for those with injuries or chronic health conditions.