Bertha Suarez Blankenship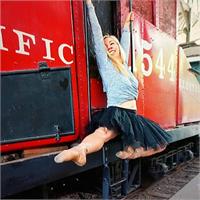 A native of Cuba, Bertha danced professionally in principal roles for over fourteen years with the Ballet de Camagüey and the Ballet Nacional de Cuba under the direction of both Fernando Alonso and Alicia Alonso, before defecting to the United States in 1994. Since arriving in the U.S., her career has been focused on performance and instruction, primarily through the operation of my southern California studio, The Blankenship Ballet Company. She also performed in Miami under the direction of the late Fernando Bujones. She teaches dance as an art form that comes from the heart based on Russian and Cuban ballet principles.
Bertha Suarez Blankenship instructs the following:
Designed to introduce the body to ballet and to train in a balletic modality of mind body connection this 60 minute class focuses on strengthening muscles and mind, while discovering grace and fluidity in the body. After a slow barre warmup class progresses to more traditional ballet exercises and culminates with a few studies off-barre that function as the foundation for more complicated movement arrangements. Beginners welcome.




This Modern class is for intermediate/advance students. Based on strong classical/ Lemon and Graham technique, Cati has also been developing her own technique based on the 5 elements, connected to the balance, dynamic and priorities of dance. This technique welcomes the artist to find his/her unique vocabulary and to surpass himself/herself. Cati, also concentrates on developing "The actor" within the "Dancer" with a very organic and natural way, using "Stanislavski technique" Sense memory. Cati's passion and love for dance will let you emote, thrive and heal. Because "Life is Dance, and Dance is Life", call it Dance poetry...